Use intelligently sourced gifts as sales promotion tools to increase product attractiveness and boost sales.
Get in touch
The benefits of Gift with Purchase sales promotions
---
By meticulously analyzing customer behavior in your market, we will source gifts that are highly regarded by your target audience but offer a low cost to your business. Our selected rewards or gifts deliver excellent value across both consumer and business sales promotions.
Gift with Purchase sales promotions use the perceived value of the reward to increase the overall value of your product and help remove price as a barrier from the buyers' decision-making process. We carry out extensive market research to identify the right gift at the right time to optimize promotional performance.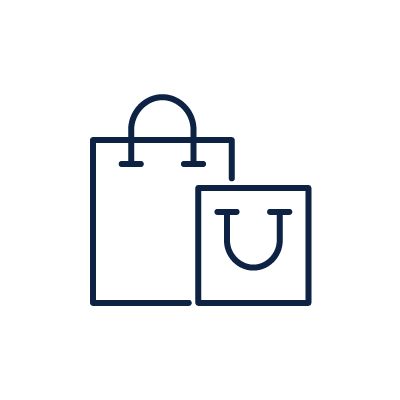 In addition to selecting the perfect gift for your gift with purchase sales promotion, the timing of its receipt is critical, so we ensure your customers' free gift is delivered quickly and efficiently, using clear delivery notifications to keep the customer informed and provide a great experience.
Extend guaranteed future value to your customers with our innovative loyalty campaign
---
Loyal customers equal future value for your business. We recognize this principle and have sourced sophisticated gifts that build longevity in your customer relationships by rewarding customers that upgrade frequently. With regular advances in consumer goods, the Gift With Purchase sales promotion strategy locks in loyalty by giving buyers an unbeatable buy-back valuation when they upgrade to your latest model. To achieve this objective, we provide a guaranteed rebate of up to 50% of the original purchase price when customers upgrade within your predetermined time frame. By rewarding brand loyalty, this guaranteed future value strategy drives significant sales uplift both today and into the future.
REQUEST A CALLBACK
Our Risk-Managed sales promotions allow unrestrained creativity
---
We work with our clients to create market-disruptive campaigns that deliver exceptional results, but trying something new can often expose your business to unknown financial impact. To eliminate this issue, Opia covers the financial liability that could occur when a promotional incentive goes viral and becomes too popular.
With over 12 years in the business, we underwrite promotional liability with specialized insurance, capping costs across all our promotional mechanics. Our promotional risk management service enables you to be bold and enjoy the benefits of an innovative approach to sales promotions without any downside.
LEARN ABOUT MINIMISING FINANCIAL EXPOSURE WITH OPIA