R

e

f

e

r

r

a

l

&

R

e

w

a

r

d

s

P

r

o

g

r

a

m

s
Leverage the immense power of peer-to-peer recommendation to drive lifetime value via a long-term, loyal customer base.
Get in touch
The benefits of Referral & Rewards programs
---
Consumer feedback is more influential than ever before. Customer research has found that 92% of customers trust referrals from people they know, and consumers are four times more likely to buy a product when it is referred by a friend.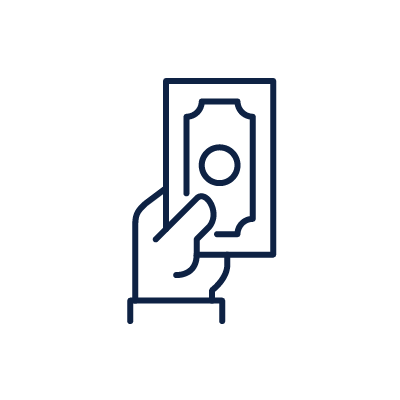 Building sales promotions that reward referrals is, therefore, a highly effective strategy to increase sales. Our innovative referral and rewards marketing programs not only offer fantastic value to the customer but also deliver increased lifetime value for you
Referred customers have a 37% higher customer retention rate and are four times more likely to recommend your brand to more customers.
How Referral & Rewards programs work
---
Strong incentives toward referrals and a simple and positive customer experience make this sales promotion method a proven way to drive long-term value for your brand.
Referrals can be designed as the main objective of a campaign or as an addition to a sales promotion with extra incentives to drive recommendations or reviews.
We make it easy for customers to refer their friends using the digital channel of their choice, such as email, social networks, instant message or chat.
Referred friends are also able to refer others within the referral and rewardssales promotion, further expanding your brand community, while a registration process can be used for retargeting and subsequent marketing campaigns.
With every customer enjoying benefits from their purchases, our referral strategies drive brand equity, as well as providing additional customer insights for ongoing marketing campaigns.
DISCUSS A BESPOKE REFERRAL & REWARD PROGRAMME
Promotion Risk Management
---
We take away the unpredictable nature of customer behavior by managing the risk across all of our Referral & Reward programs. By capping the costs of the campaign, we protect your business from financial exposure, protecting your margins and providing certainty with your budgets.
LEARN ABOUT MINIMISING FINANCIAL EXPOSURE WITH OPIA
Talk to us about how our Referral & Rewards Programs would work for your business
REQUEST A CALLBACK